Hey, everybody!
Will you kill me if I say I had forgotten that I had to do a second Top 5 books that I read last last year? Ops. But after listing my Top 5 'til July, now I'm listing my favorites from the end of the year. I said it before, but, again: as I've read 40 books last year, it would be impossible to choose only 5 🙂
1. The 5th Wave, by Rick Yancey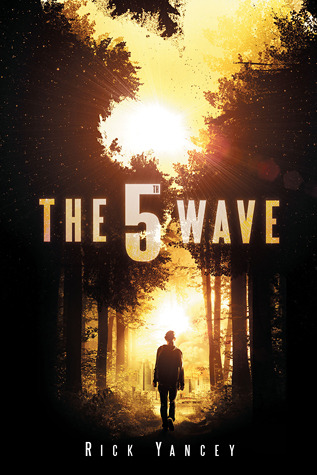 "After the 1st wave, only darkness remains. After the 2nd, only the lucky escape. And after the 3rd, only the unlucky survive. After the 4th wave, only one rule applies: trust no one. Now, it's the dawn of the 5th wave, and on a lonely stretch of highway, Cassie runs from Them. The beings who only look human, who roam the countryside killing anyone they see. Who have scattered Earth's last survivors. To stay alone is to stay alive, Cassie believes, until she meets Evan Walker."
I cannot describe how much I loved this book. It gripped me so hard, I couldn't stop reading and my heart was pumping all the way through. It's amazingly written, the story is so interesting and it takes a lot of unexpected turns. I felt I was in that world. Loved it.
2. Aristotle and Dante Discover the Secrets of the Universe, by Benjamin Alire Sáenz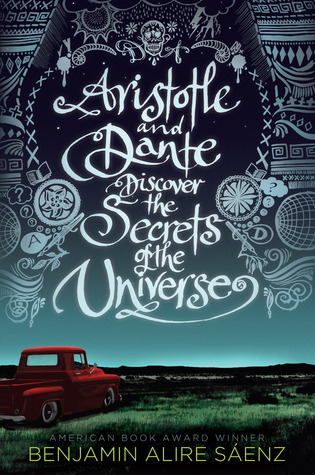 "Aristotle is an angry teen with a brother in prison. Dante is a know-it-all who has an unusual way of looking at the world. When the two meet at the swimming pool, they seem to have nothing in common. But as the loners start spending time together, they discover that they share a special friendship—the kind that changes lives and lasts a lifetime. And it is through this friendship that Ari and Dante will learn the most important truths about themselves and the kind of people they want to be."
This book, oh dear, this book. It was so beautiful. And magical. And lovely. And heart warming. And all things good. It made me laugh, it made me "aww", it made me cry, it made me happy. It's adorable without being sappy. Loved it too.
3. Pride and Prejudice, by Jane Austen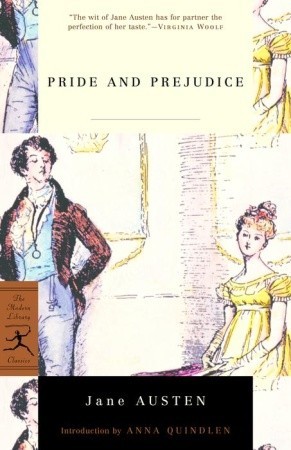 ""It is a truth universally acknowledged, that a single man in possession of a good fortune must be in want of a wife." So begins Pride and Prejudice, Jane Austen's witty comedy of manners–one of the most popular novels of all time–that features splendidly civilized sparring between the proud Mr. Darcy and the prejudiced Elizabeth Bennet as they play out their spirited courtship in a series of eighteenth-century drawing-room intrigues."
Not going to lie: I was proud to get through this book. But as I'm not lying, I have to say: I really really liked it. Until the middle, I did think it was boring and I didn't stop because I wanted to be able to say that I've read a Jane Austen novel, but when the book gripped me, there was nothing I could do. I read it nonstop wanting to know what happened. You know, classics can be interesting 😛
4. The Blood of Olympus, by Rick Riordan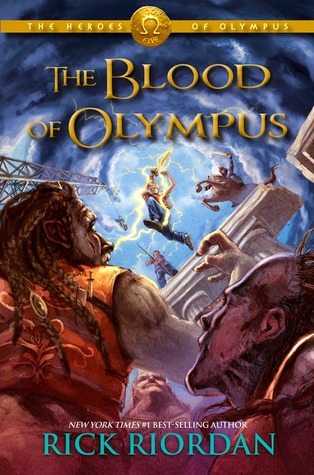 I chose not to put a synopsis because this book is the last of a series of 10 books, so better not spoil everything. Also, I feel like most of you know what Percy Jackson is about.
Now, being honest, I wasn't absolutely crazy about this book, but it was a good ending. I'm putting this in the list because of what the series in general meant to me. I love all characters, I love how greek mythology is incorporated, I love the crazy adventures and all that. I read the first 4 books when the fifth one was about to come out and then I read one each year as they were being released. And I loved that journey, so this end meant a lot.
5. The Statistical Probability of Love at First Sight, by Jennifer E. Smith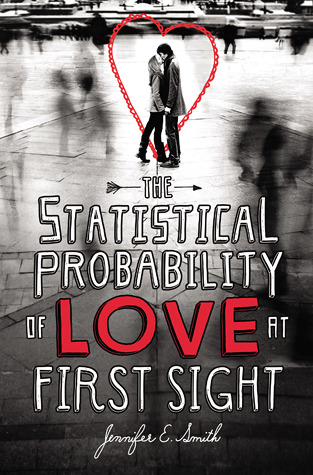 "Four minutes changes everything. Hadley Sullivan 17 misses her flight at JFK airport, is late to her father's second wedding in London with never-met stepmother. Hadley meets the perfect boy. Oliver is British, sits in her row. A long night on the plane passes in a blink, but the two lose track in arrival chaos. Can fate bring them together again?"
I need to include a sappy romantic silly book, okay? Don't judge me. I read this in a matter of hours and I did have an amazing time. Is it all those things I described it as? Yes. But it's not completely stupid lol if you know what I mean. It's a good cute book that you can read in a day and believe in love.
Bonus: Across The Universe series, by Beth Revis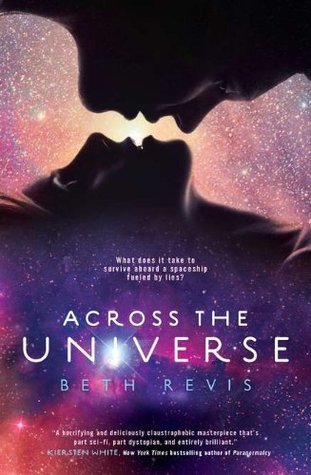 "A love out of time. A spaceship built of secrets and murder.  Seventeen-year-old Amy joins her parents as frozen cargo aboard the vast spaceship Godspeed and expects to awaken on a new planet, three hundred years in the future. Never could she have known that her frozen slumber would come to an end fifty years too soon and that she would be thrust into the brave new world of a spaceship that lives by its own rules."
I felt the need to add this series because, as much as it isn't on my Top 5, it was amazing and I read all of it in a week or less (3 books, by the way). At some parts I did get annoyed at the characters and, therefore, at the author, but, in general, I really enjoyed these books. Good dystopian-young-adult books, guys.
~*~
Okay, this is it for today's post. Hope you enjoyed it!
See you next time,
Love,
Dani.